"Made in Germany" quality seal for 25 years
wineo laminate flooring impresses thanks to its outstanding characteristics. We always aim to be better than just the norm. It's our quality promise!
Production in Augustdorf, Germany
A pioneer for more than 25 years
Continuous product optimisation
Clearly sustainable – 90% of products made from certified wood
Products guaranteed to last up to 20 years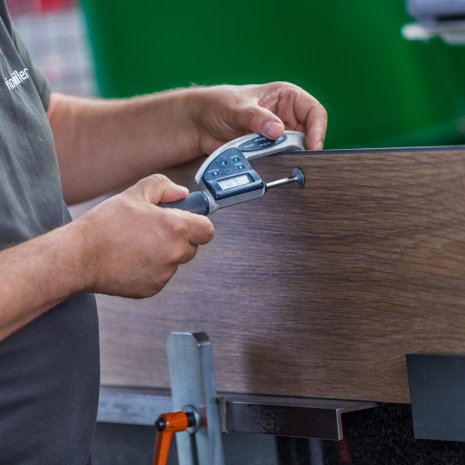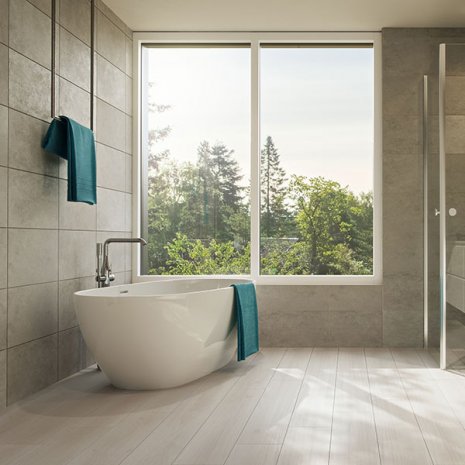 Universal use
Thanks to a swell-resistant HDF core and the special profile seal, all wineo laminate flooring is optimally prepared to deal with moisture. In particular, the wineo 500 and wineo 550 with Aqua-Protect® core board collections are great for kitchens and bathrooms.
Resilient in a wide range of areas
Suitable for residential and commercial use
Suitable for underfloor heating
"Aqua Protect" suitable for high humidity areas
Better than the norm: swell-resistant HDF core board
Special profile seal (oil-wax application)
Countless designs
Whether you're looking for a classic, trendy or plain design, the diverse range of decors available gives you the scope to be creative. After all, every home is unique! wineo laminate collections are just as varied as life itself! We always offer something a little different and give you plenty of opportunity to tailor the end result to your own personal requirements and design preferences.
We've got something for everyone!
24 different items
4 different plank formats
XXL panels in a style befitting a country house
9 different surfaces
With/without integrated noise-absorbing mat
Your own decor creations with wineo 550 digital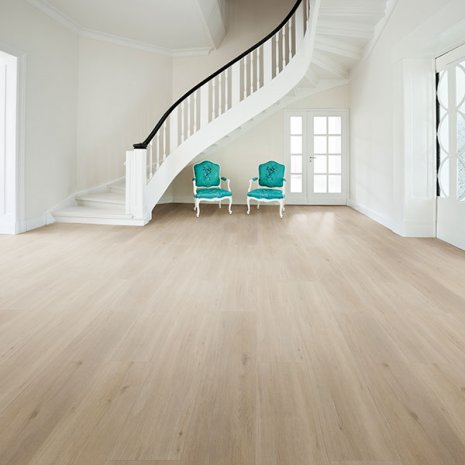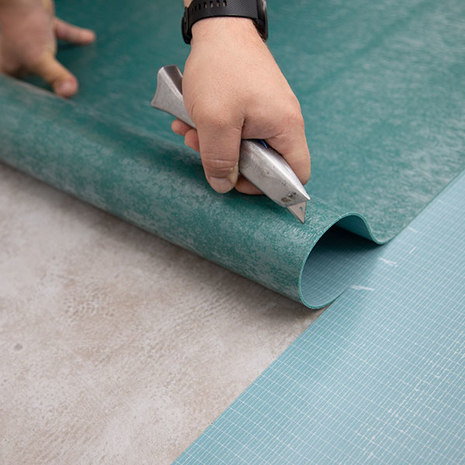 PERFECT FIT Accessories
There are matching accessories for all wineo flooring products. Although the flooring itself takes centre stage, it's all thelittle details that put it there. From matching skirting boards to underlay that reduces footfall noise, strong profiles for smooth transition points and compatible fastening technology – we provide everything you need to create the perfect floor.
We've thought of everything!
Huge choice of skirting boards (decors and shapes)
Fast, simple Clipholder fastening system
Extensive range of noise-absorbing mats (design and performance)
Various aluminium profiles with a metal or wood look
Formats that are guaranteed to suit you
The four panel formats from the wineo laminate flooring collections offer more design variety than ever before. Thanks to the handy medium format of 1290 mm × 195 mm, small spaces manage to look bigger. With the wineo 550 collection, we have achieved a modern tile look that doesn't only impress in kitchens and bathrooms. XXL panels in a style befitting a country house are another very popular design and enable large areas to be covered very quickly as well.
We've got something to suit everyone.