Challenges in the Maritime sector
A global solution
Cruiseliners, ferries, container freighters, mega-yachts, naval vessels or drilling platforms - modern shipbuilding and advanced offshore facilities require great technical knowledge as well as reliable and, above all, resilient technologies. This is not only to master the challenges on the world's oceans, but also to offer people a modern and safe environment at sea. We have developed a special floor for these exacting requirements: wineo 1500 sea.
wineo 1500 sea can do more than you see:
Excellent fire protection properties (IMO certified)
Extremely hard-wearing and therefore very durable
Resistant to chemical and mechanical influences + maximum UV resistance
Highly slip-resistant with sound-reducing qualities
And it's natural: made from renewable and natural raw materials
CONVINCINGLY VERSATILE AT SEA
The floor covering offers special properties in the event of fire, particularly notable in shipbuilding and the offshore industry. Due to its natural formula, wineo 1500 sea does not produce any toxic gases in the event of a fire and produces minimal smoke.
wineo 1500 sea fulfils all safety requirements in accordance with the current IMO regulations and is certified in accordance with the IMO 2010 FTP Code, and therefore complies with the existing SOLAS and EU regulations. wineo 1500 sea carries the US Coast Guard Approval No.: 164.117/EC2509/DMT-M22015-D .
In summary:
100% made in Germany
without the addition of chlorine, without plasticisers and without solvents
completely odour-neutral and extremely durable
does not release any harmful substances into the room air
emits no harmful substances into the environment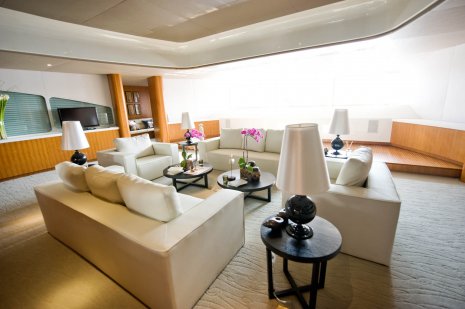 PROVEN QUALITY – WINEO 1500 SEA IN ENDURANCE TESTS
The Pfiff Institute for commercial cleaining technology has carried out extensive assessments of the properties of wineo 1500 sea. The results of
the analysis confirm the exceptionally high quality of the flooring. The results have been summed up as follows: "Its resistance to chemical and mechanical influences and its environmental impact are exemplary. The lifecycle costs of wineo 1500 sea are considerably lower than all other floor coverings currently available on the market." The Pfiff Institute reports that the flooring is an economic and advisable choice, particularly for heavily frequented areas.
If you have any questions about wineo 1500 sea, please contact us!