Best ingredients for every application
The perfect solution for all requirements: With PURLINE organic flooring, you have the ideal flooring solution for use in private and commercial spaces.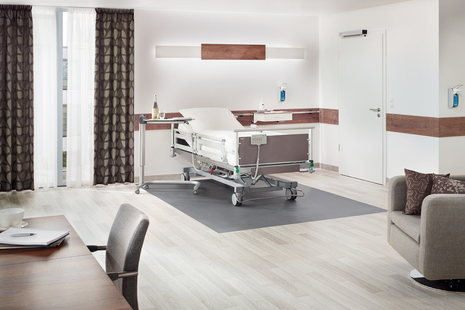 Health + Care
Whether in the healthcare sector or the care industry, in fitness studios or wellness centres – flooring used in these fields will be subjected to extreme stress and must display optimum hygienic characteristics. Organic flooring from wineo is up to the job – highly resilient and easy to clean, it doesn't give viruses a chance.
» Find out more about flooring for use in the health and care sector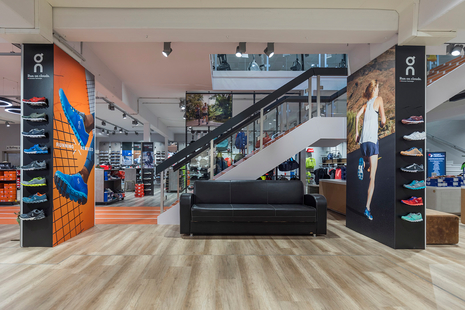 Retail + Fair
Shop owners, tradespeople and exhibitors only want to think about one thing when it comes to their floor covering – having to choose one. Once installed, the floor covering needs to be a problem-free base for people to carry out their work effectively and frequently reorganise their wares. It's a good thing that organic flooring from wineo is so uncomplicated and hard-wearing.
» Find out more about flooring for use in the sector Retail + Fair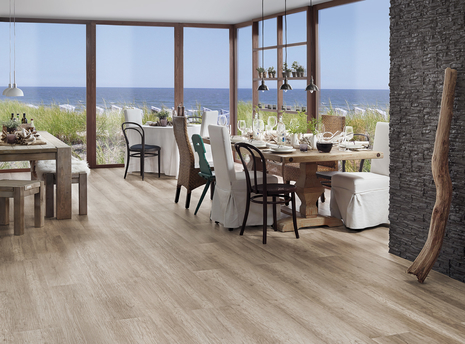 Hotel + Hospitality
Only those who leave a good first impression can impress as a host. It is for this reason that clean floors that look optimally maintained and have an attractive appearance are of primordial importance to restaurateurs and hoteliers. Fortunately, low-maintenance organic flooring from wineo is just the ticket.
» Find out more about flooring for use in the hotel and hospitality industry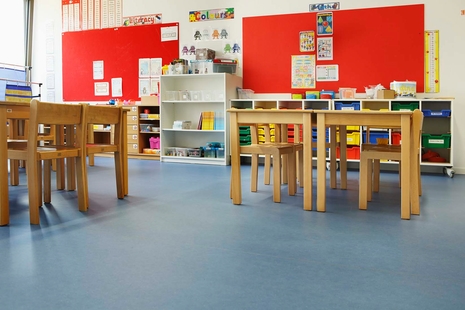 Public + Education
For children, flooring is certainly a part of life: for learning to walk or riding a tricycle, for lying back and dreaming, for taking a tumble and getting up again. What's more, floors in public buildings need to withstand the steps taken by several hundred visitors every day – the perfect application area for extremely hard-wearing organic flooring from wineo.
» Find out more about flooring for use in public buildings and the education sector
Private living area
Our homes are where we feel at ease and want to collapse after a long day. Harmful substances are not welcome; the demand for a natural and healthy environment, especially within one's own home, is high. Containing only materials that are healthy to have in the home, organic flooring from wineo certainly fits the bill.