Beautifully designed for your home!
All too often, our everyday life is hectic and stressful. This is precisely why we all need somewhere to recharge: Our home, our sanctuary, somewhere, where we can relax and feel good. There is no rule that says your interior – and your flooring – cannot reflect a certain ambition. Why shouldn't it be eco‐friendly, long‐lasting, multi‐purpose and without compromise in design; a representation of your own personal style? With PURLINE organic flooring from wineo we strive to satisfy your every wish and desire! We manufacture PURLINE with a great deal of care and attention to detail. Made from the best that
nature has to offer and an acute awareness to design and quality, PURLINE offers only the best for your.
For the first time, PURLINE organic flooring is available for domestic use as a utilization class 32. PURLINE wineo 1000 is as durable as it is sustainable. Whether you prefer oak or pine, concrete or marble, with a choice of 20 stylish wood and 8 classic stone designs, you will certainly find what you are looking for.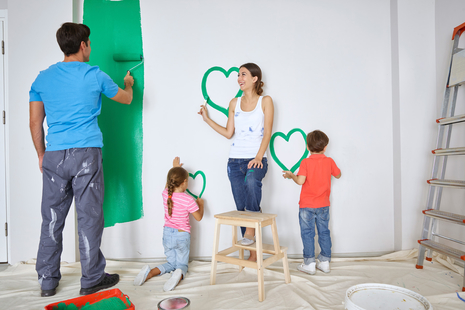 To glue or to click
wineo 1000 now provides the sustainability flooring not only for gluing, but also for clicking in with the proven connect technology or innovatively as a Multi-Layer with Fold-Down locking. And that means maximum flexibility for every home.

installed quickly thanks to Fold-Down or Connect locking systeme
odor neutral
no dirty hands
can be used right away
easy to remov
Something you can rely on
Nowadays, outstanding quality means providing more than just an excellent product, which is why we also offer our customers the highest degree of transparency. And with that comes extra security.
made exclusively in Germany
numerous quality checks from the initial mixing of ingredients to the finishing of the boards
traceable production process by means of a stamp on the underside of each board
wineo 1000 uses polyurethane technology which ensures outstanding durability, maintenance, and safety